Picadero Escape Room Barcelona is an escape room of fear and humor in Barcelona , to play 2 to 6 people. A game in which you will have to solve riddles proposed by its owner, El Picador, to escape from his motel.

In addition, you will be journalists on an infiltration mission, so, apart from escaping, you will have to find 5 proof that incriminate the Picador and take photos with them *. The time will run against you.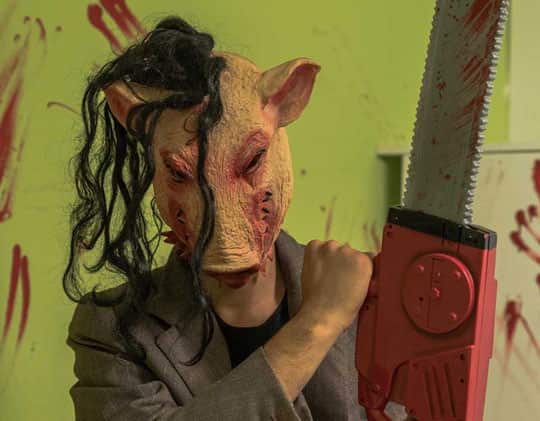 To all this, add that the Picador is a peculiar host. The tension in his rooms is constant. At any time, he may appears armed with his mechanical saw to
scare his guests.
Those who can not escape from their motel never return home ...
You already know what you're up against.
So accept the mission and do not look back!


* The necessary camera for the journalistic mission will be facilitated by the members of the agency on the day of the reservation. Also, once there, they will also explain in detail the ins and outs of the mission in Picadero Motel.
A escape room escape room , is a game where a group of people 1 in a 2 room from which you will have to escape solving logical riddles and use your wit , all in a time limit 3 .
It's like being inside a computer graphic adventure , but in reality, interacting with the environment and collaborating with your friends.

It is a relatively new leisure phenomenon 4 that is trending and that, although it is currently better known , follows catching new fans every day, as most people have heard of escape rooms , but not many have played any yet. The only thing we can say to you is that once you try ... you want more.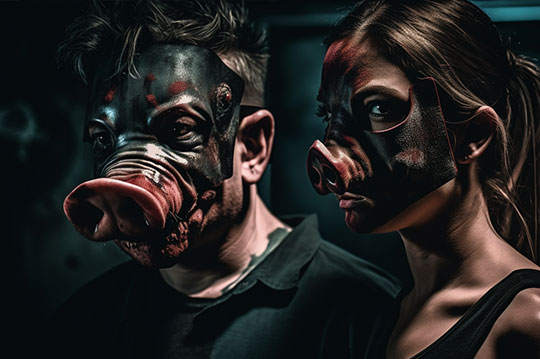 And you, have you played before?
1 - The number of players allowed in an escape room usually ranges from 2 until 6, having some exceptions. Picadero Motel accepts between 2 and 6 people. If you are more, you can always consult other options we have.

2 - Normally, the precincts of the escape rooms are composed of several stays and set in some specific theme. For example, Picadero is set in a typical horror movie motel with several rooms and up a fully functional sink.

3 - The usual duration of the escape rooms is 60 minutes.

4 - The first rooms of Barcelona open their doors on 2013. From the 2014-2015 the number of escapes rapidly grows.



His number of rooms.
In order not to spoil anything, we will not say how many there are. But,
know that you will start in the room number 13 and
, when you leave it,
you will access another room, and then another, and then another ... So, until you discover every corner of this dismal motel ... If you manage to escape, of course.

A mission.
In most rooms you only have to escape, but
Picadero Motel includes a complementary mission
, which consists of
finding 5 proofs and taking photos with them. In addition, those photos will be sent to you once the game is over, so you will have as a reminder of your passage through Picadero Motel, apart from the traditional photo call taken at the end of the game, escaped or not.



The fear factor. Picadero is a room that, although it is not a haunted house, it has occasional an atmosphere of constant tension thanks to its history, theme and decoration.



The humor factor . Because the Picador is a character that is somewhat mad and does not do things the normal way. That can be verified throughout his game and with some of his puzzles. So, besides giving scares, sometimes it also makes you laugh.



The variety and quality of the riddles, because they do not reduce to use mathematics to open padlocks, but go beyond . You will have to use the imagination , yes, but always with logic . Because the Picador has thought everything and has left everything well basted. Nothing is resolved randomly. Everything has a reason.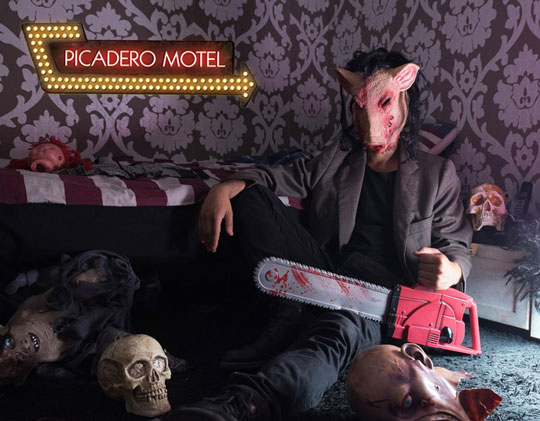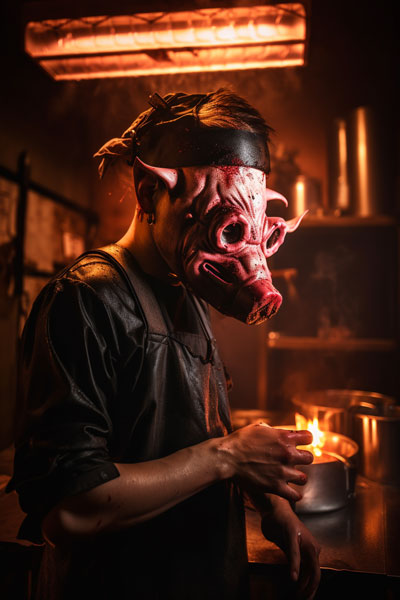 More than three years of experience in the sector of the escape rooms guarantee us.
Picadero Motel Escape Room is
located
among the best escape room in Barcelona
in the ranking of
Tripadvisor
! So we have achieved the certificate of excellence.
Here
you have what they say who have gone through the motel ... and have lived to tell. HoHoHó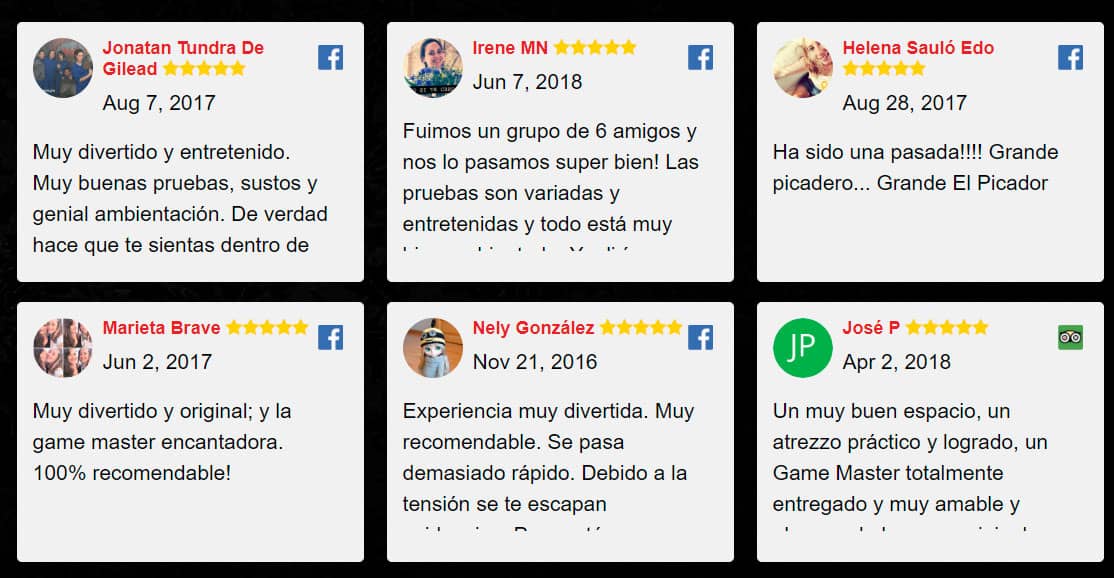 You have the option of give GIFT VOUCHER , which allows you to give a game in the escape room of Picadero Motel Escape Room for the number of people you want (from 2 to 6 people).

A code will be generated , once you give it to the recipient of the gift voucher, you can redeem it on our website for a game on our website. Escape room for the number of players chosen *, the day and at the time you want, and with a margin of 1 year , so you do not get overwhelmed by the rush.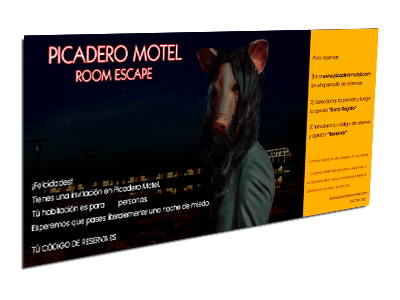 * In case of overcoming the selected players in the gift voucher, the difference would be paid once the game was played at the Picadero Motel Escape Room.